COBRA Qualifying Event Guide
Flores COBRA clients can use this easy guide to determine which covered person(s) should be offered COBRA coverage for each Qualifying Event (QE) type.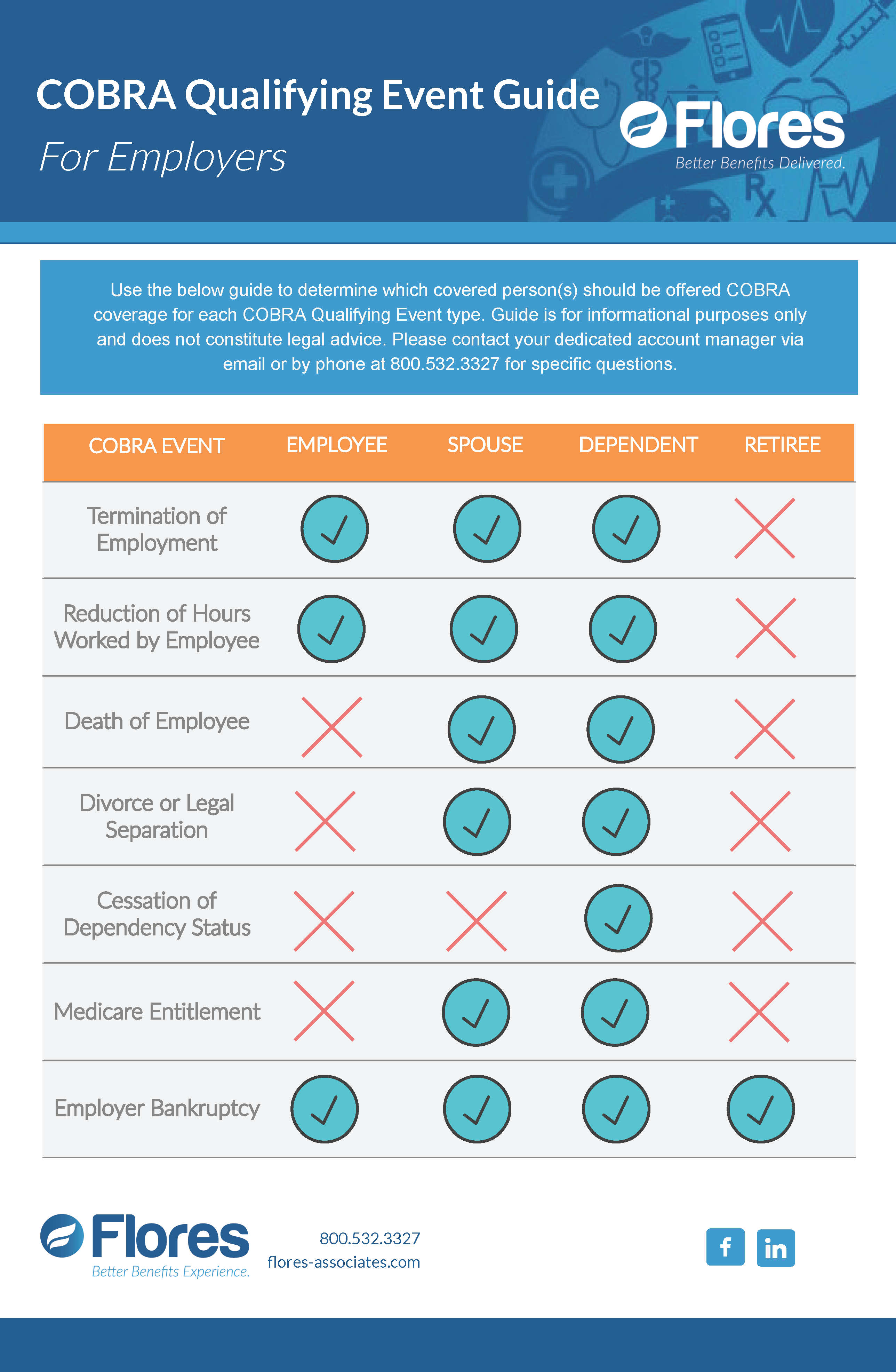 About Flores & Associates
Flores is a leading national administrator of tax advantaged consumer based reimbursement plans such as health and dependent care spending accounts (FSAs), health reimbursement arrangements (HRAs), health savings accounts (HSAs) and qualified transportation expenses (QTEs). Additionally, Flores handles COBRA administration and billing services for employers. Based in Charlotte, NC, Flores has emerged as the leader in this field through a service model founded upon innovative technology, dedicated professionals, and an uncompromising commitment to superior service.
Contact
To learn more about the services offered by Flores & Associates, existing clients may contact their dedicated account manager.
Brokers, potential clients, and media representatives may contact:
Cindy Bistany
Director of Business Development and Strategic Alliances
(828) 693-3595


Clay Peddycord, GBA, CFC
Director of Business Development and Strategic Alliances
(800) 532-3327


Aaron Hunt, MBA, CDHC, HSAe, Certified COBRA Administrator
Director of Business Development and Strategic Alliances
(800) 532-3327


Donnie Harms
Director of Business Development and Strategic Alliances
(800) 532-3327
Share this Post